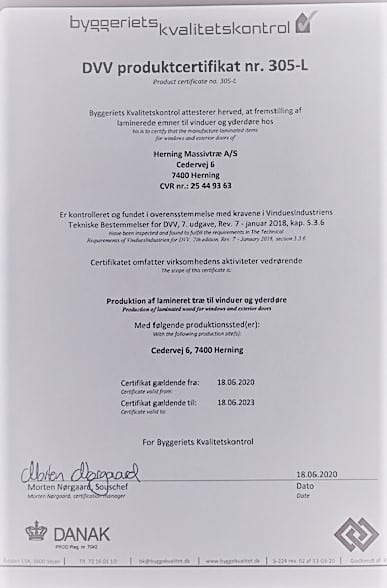 It has always been of utmost importance for Herning Massivtræ to insure the highest gluing quality in our laminating process and now we have a certificate to back it up
Michael Just has been employed, at Herning Massivtræ and will be responsible for sales to the door and windows industry of solid and laminated elements in hard wood.
In addition, Michael will also be part of HMT's sales department.
Michael comes with many years of experience from the window industry and we are happy to have new skills added to HMT.
Contact Michael to find out more about the customized solutions we can offer.
Michael Just
Cell: +45 3117 5914
E-Mail: mj@hmt.net
Subscribe to our newsletter