About HMT
We manufacture solid wood solutions for the professional market and create added value through unique delivery concepts, consistent quality and competitive prices
Get an offer
Who are we?
Herning Massivtræ A/S is a company where quality, reliability of supply and competitive pricing are paramount. Such values permeate the entire company, where each employee is aware of the process from the treatment of raw wood to finished worktop, while ensuring a fast, flexible production, focused on the customer's wishes.
Our mission
To produce solid wood solutions for the professional market, and to create added value through unique delivery concepts, uniform quality and competitive prices.
Our history
Herning Massivtræ A/S was founded in 1998, following a classic outsourcing from one of Scandinavia's leading worktop factories. Many years' experience in the production and procurement of hardwood are the cornerstone of the company. Herning Massivtræ A/S has evolved into one of Europe's leading manufacturers of exclusive solid wood worktops for wholesalers and industrial customers. The range, which currently includes more than 25 different types of wood, is being extended all the time.
In the summer of 2015, Herning Massivtræ A/S moved into new production facilities at Cedervej 6 in Herning.
Environment Certification
Our "passion for Wood" encompasses the natural environment as a whole, and we are prepared to go to extraordinary lengths to preserve it. Herning Massivtræ is therefore a member of FSC® (Forest Stewardship Council®). If you choose one of our products in FSC® certified wood, you can be sure of contributing to a positive eco-balance. The certification means that at least one new tree is planted for every tree that is cut down. It is also a guarantee of good working conditions for the local population.
Quality
All raw wood is sorted and examined before production. Healthy, living knots are accepted in certain types of wood. Wood with defects such as cracks, internal ruptures, knots, fungus, rot, brittle wood, insect damage and other unnaturally occurring damage is discarded.
The moisture content of the wood is checked and accepted at 8% +/- 2%.
Staves of varying lengths are used in finger jointing. The stave length varies from (250)/300–600 mm. The finger joints must be fully sealed – both on the upper side and in profile. After finger jointing the staves, the lamellae are planed to a width of approximately 41.6 mm. In order to give the worktops a uniform, harmonious look, the lamellae are sorted by colour and a check is made that as few joints as possible are flush with each other. The lamellae are sorted so that the worktops are supplied with 1 flawless front edge of A/A grade, ensuring that the front of the worktop is harmonious in colour and appearance. The rear edge stave may have minor defects on the outer section of the lamella edge.
As a rule, there should not be any dead knots. However, in a few species where the natural character of the wood means that knots appear during polishing, knots smaller than 8 mm are accepted. Sapwood is not accepted – neither are rot, scratches and other visible defects in the wood.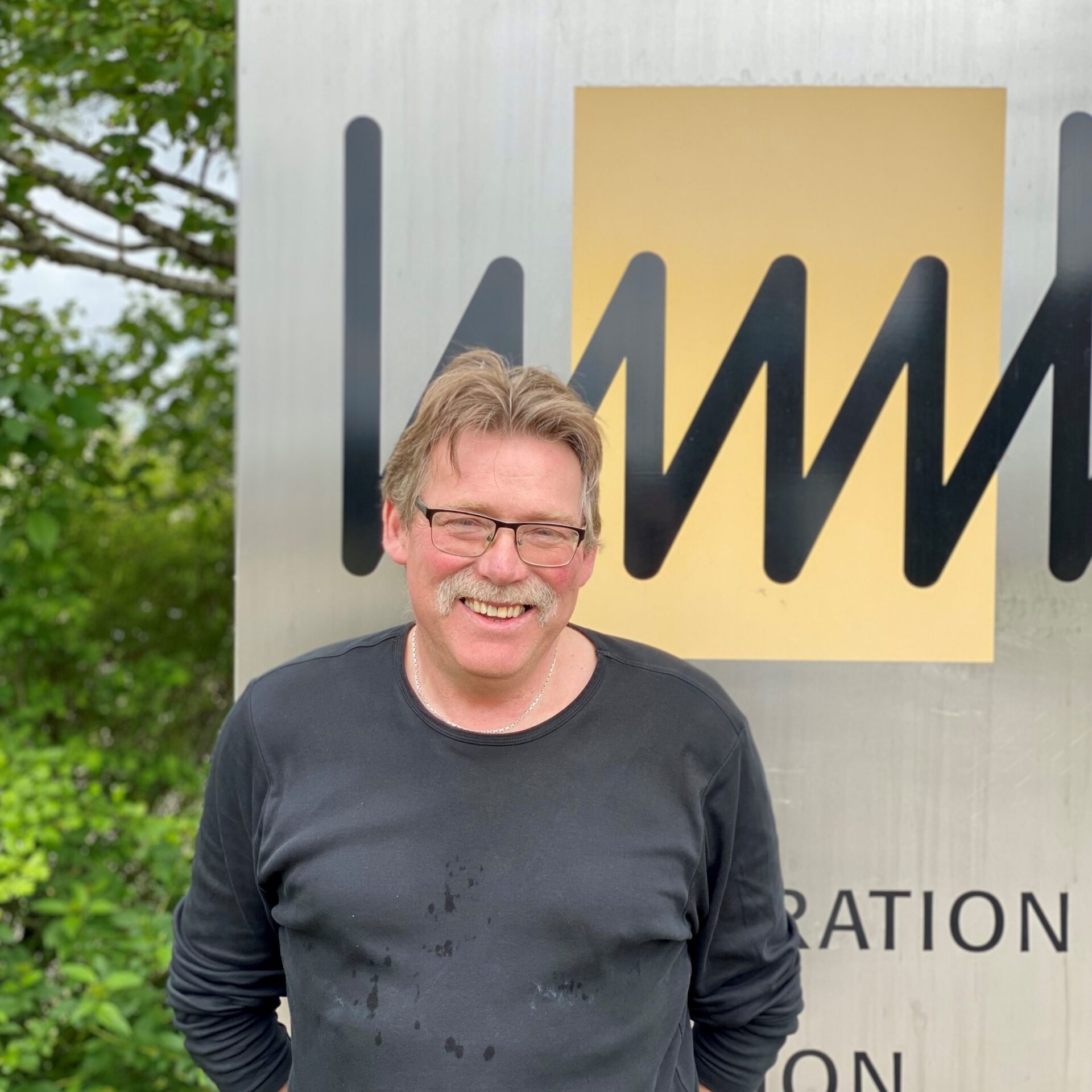 Leo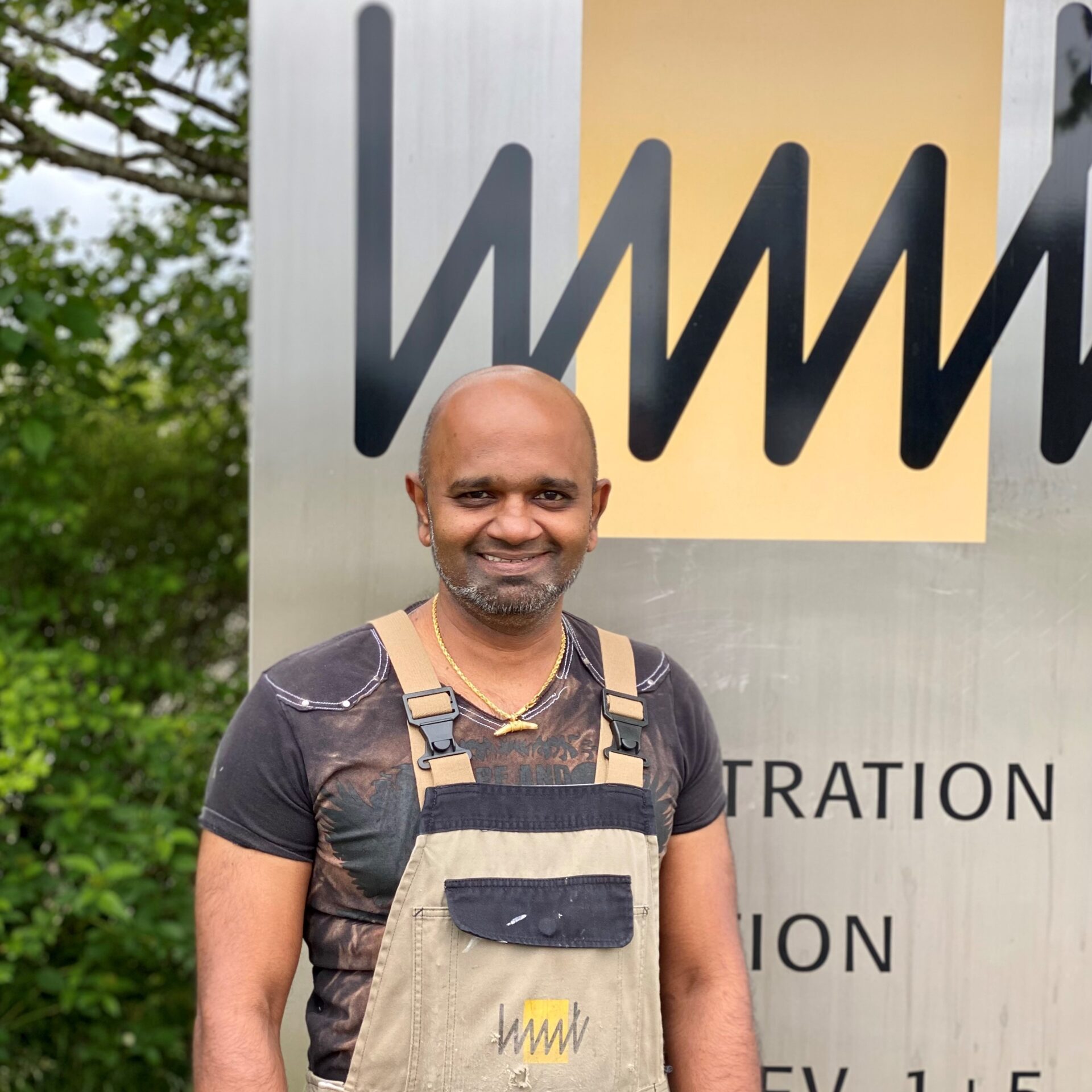 Thas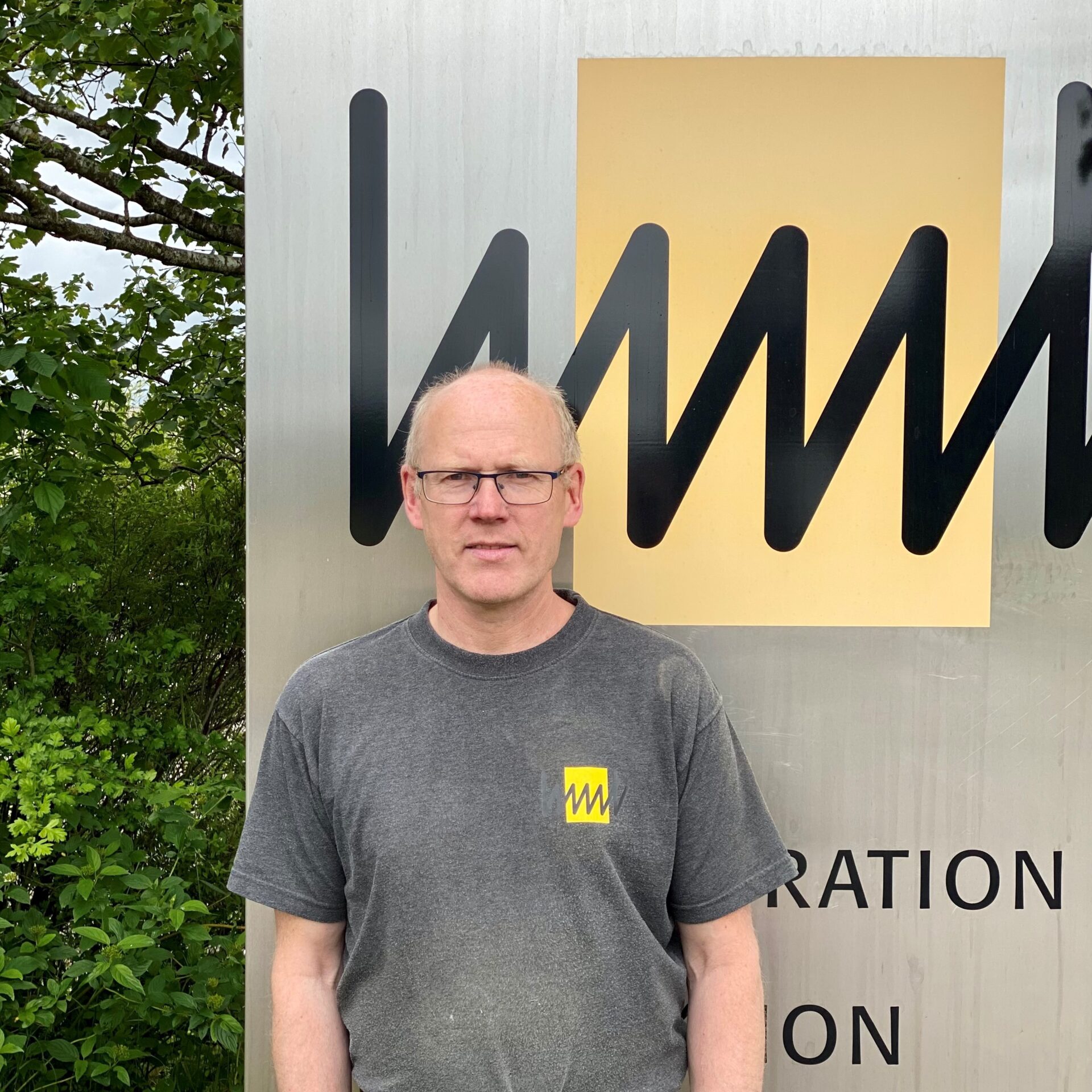 Jan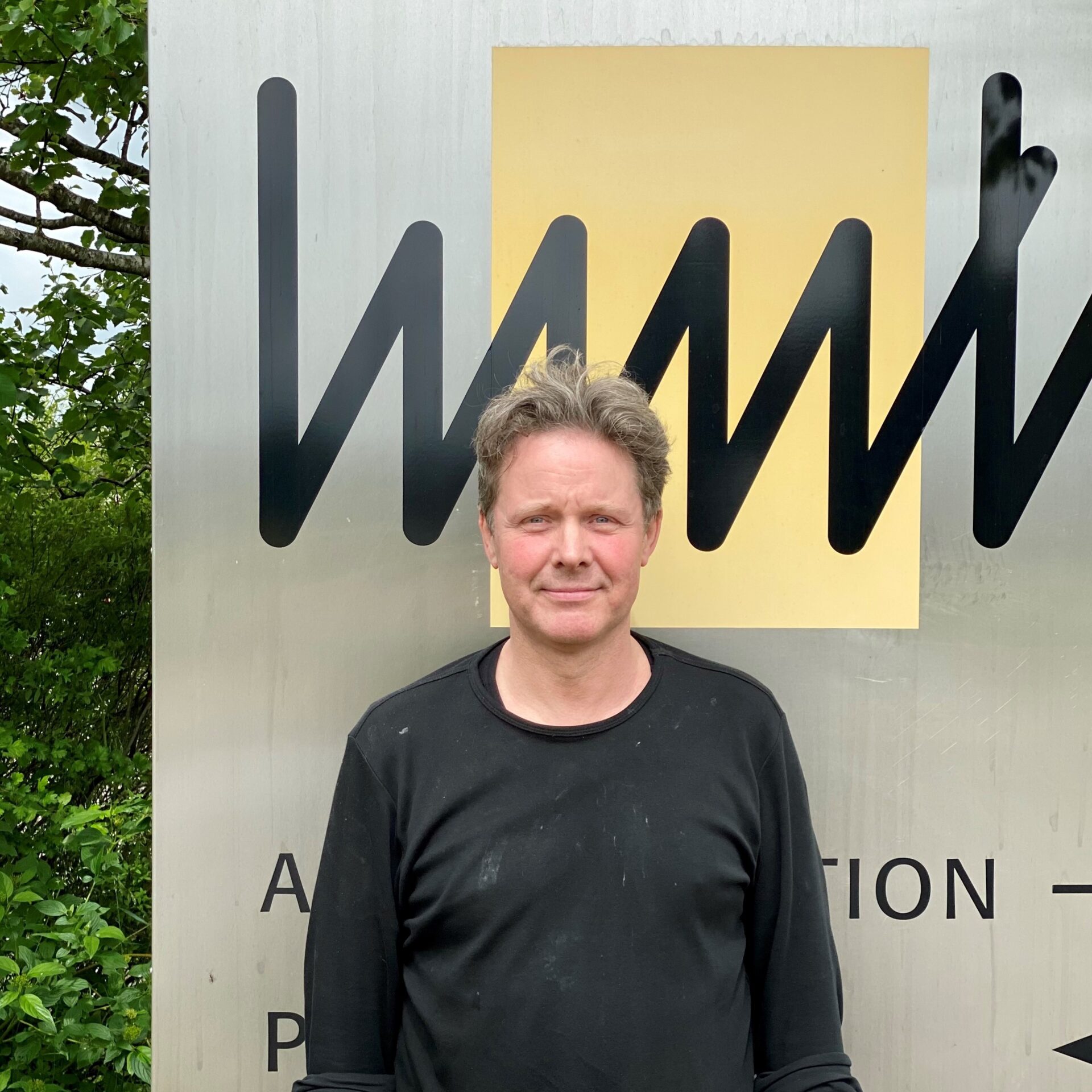 Michael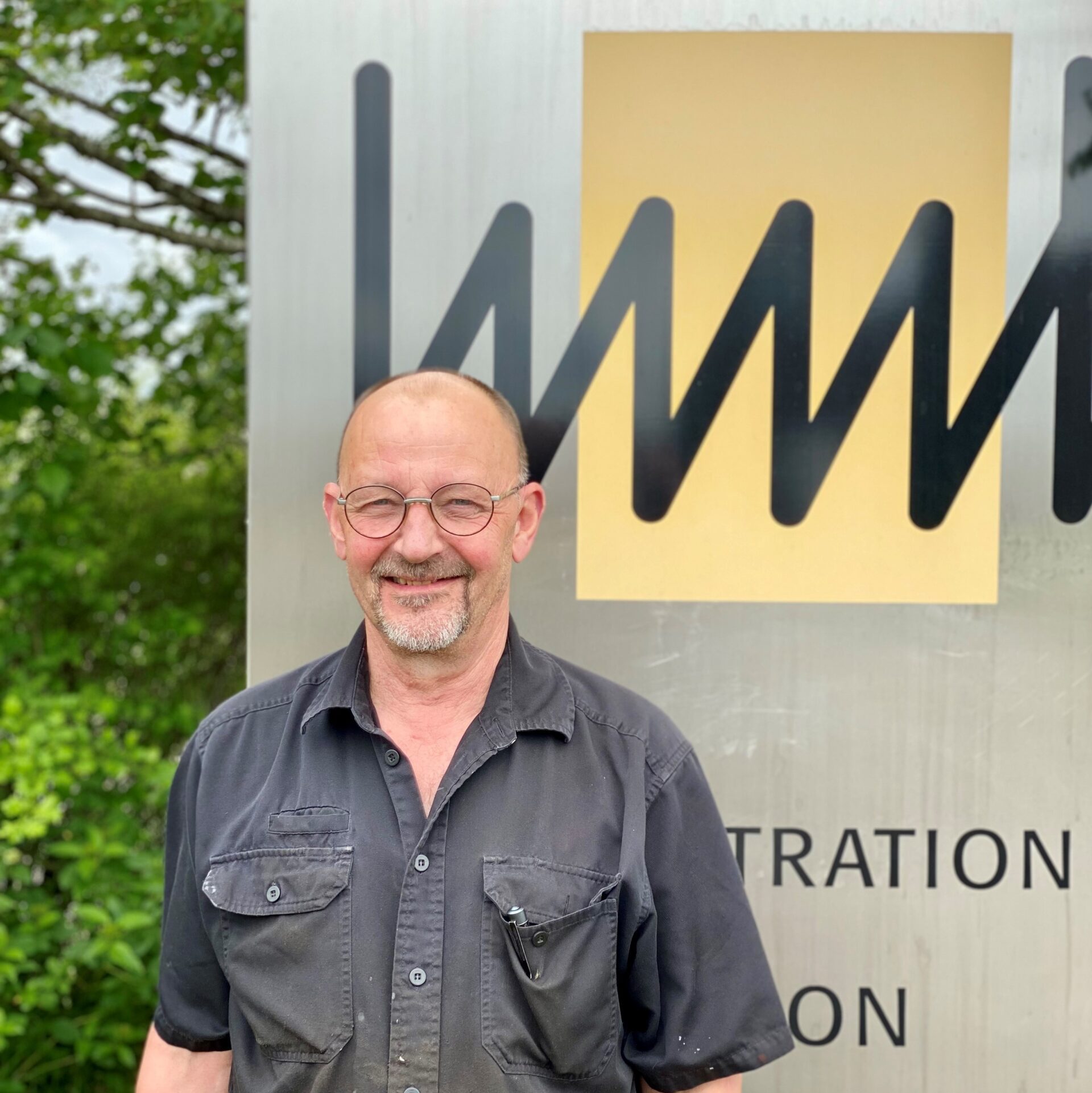 Peter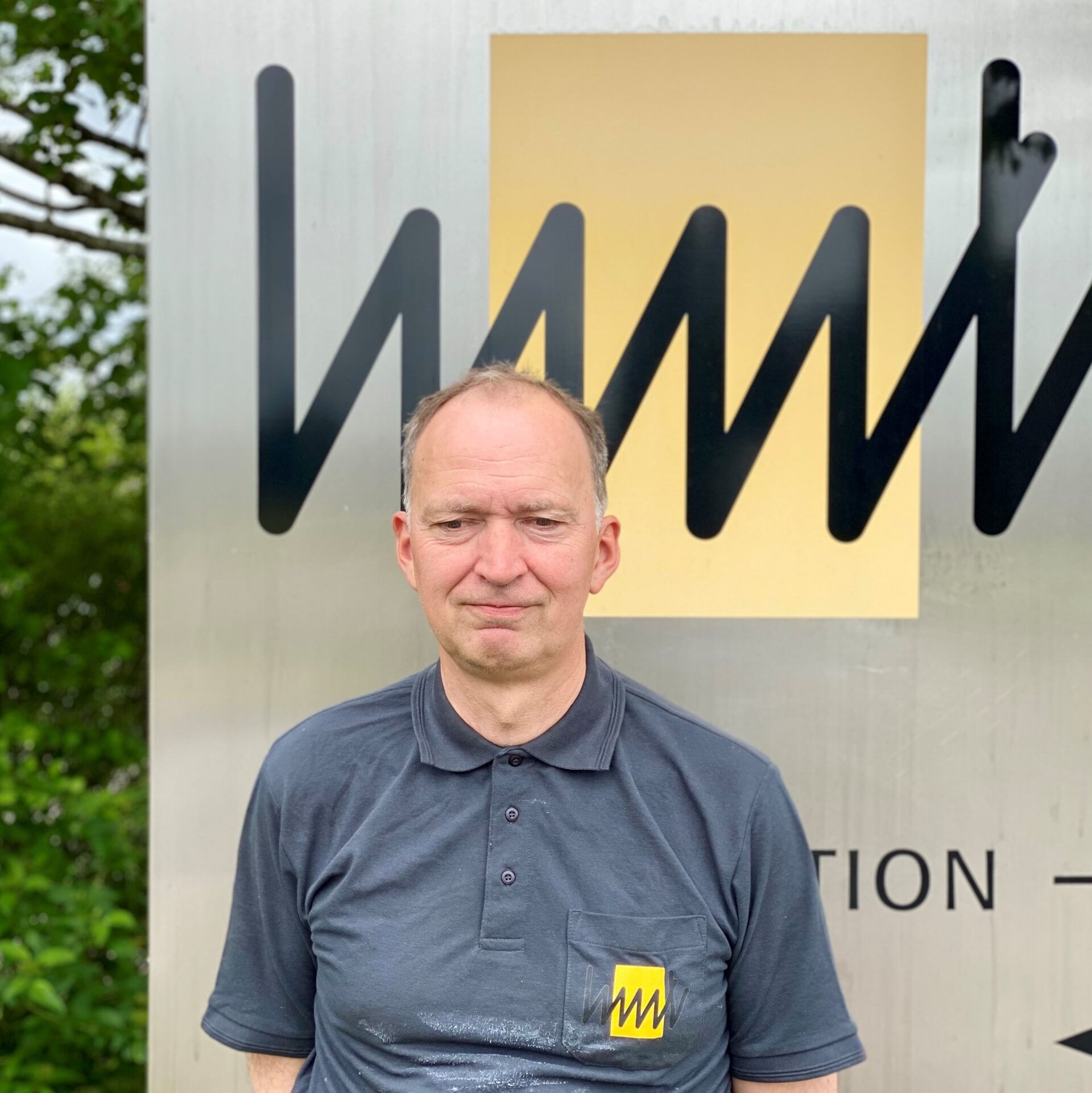 Benny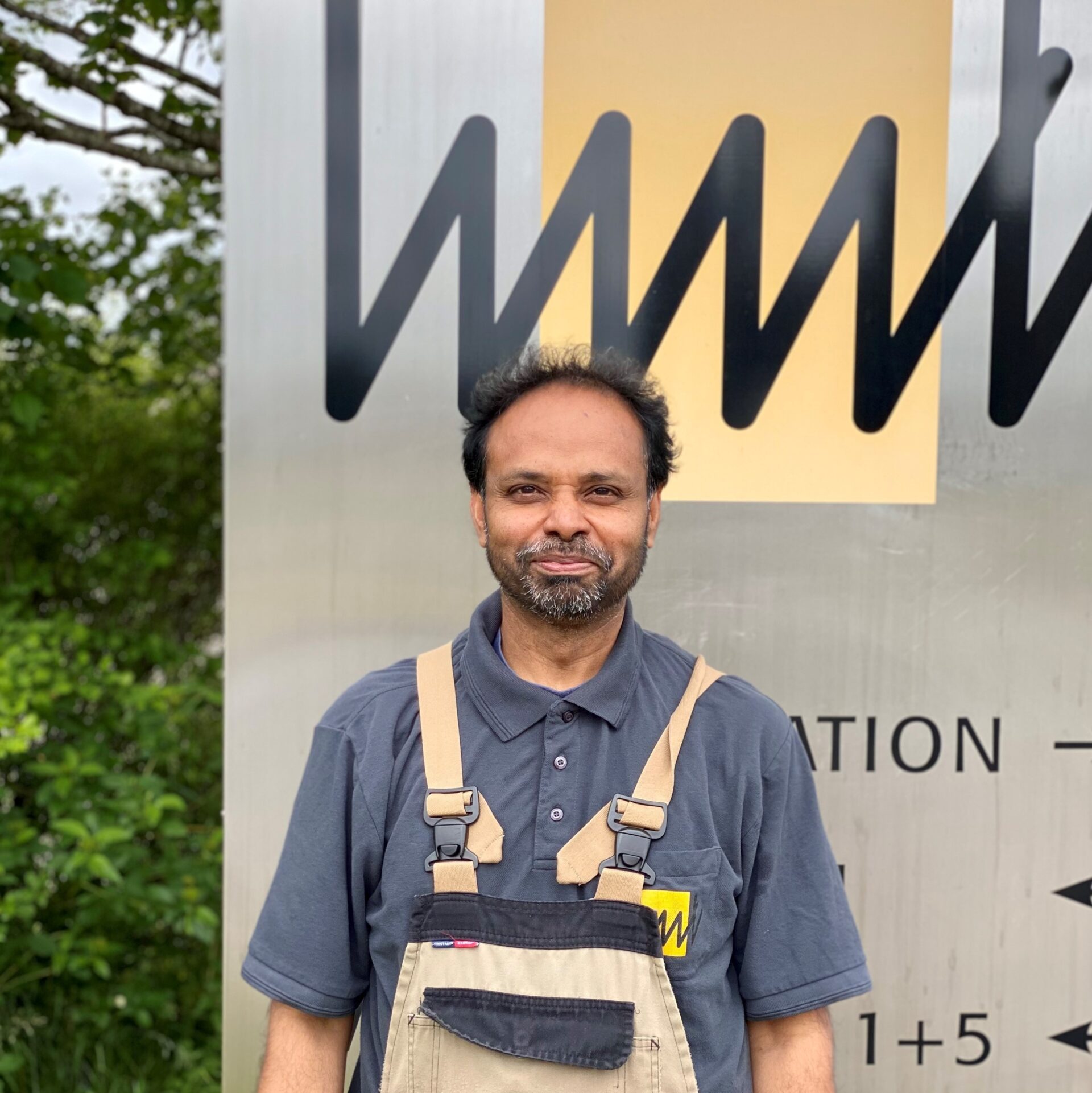 Ran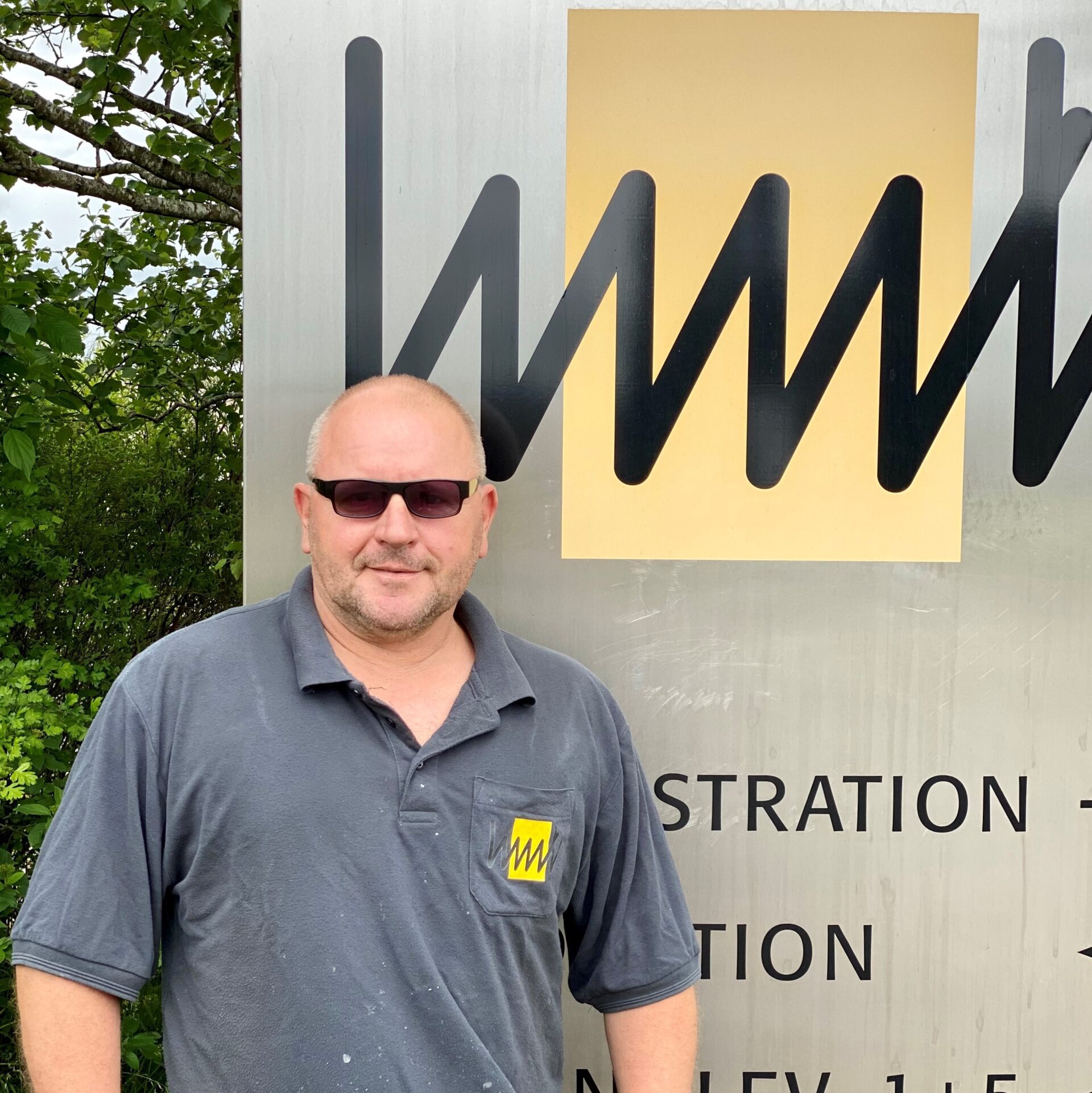 Marek
Substitute
Substitute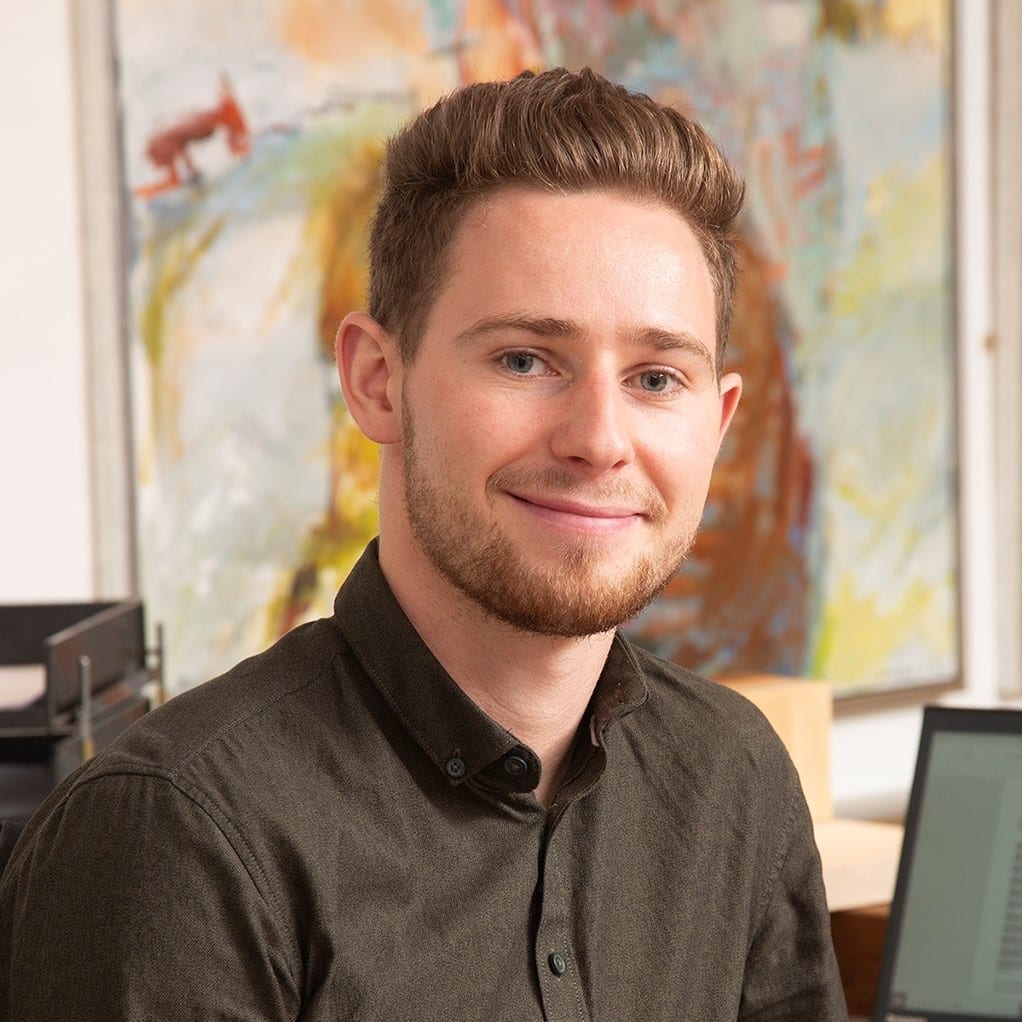 Tobias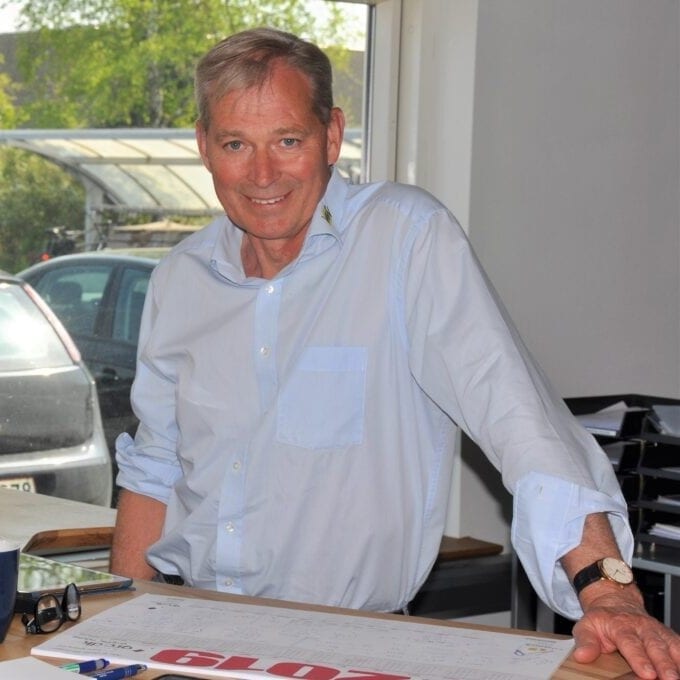 Morten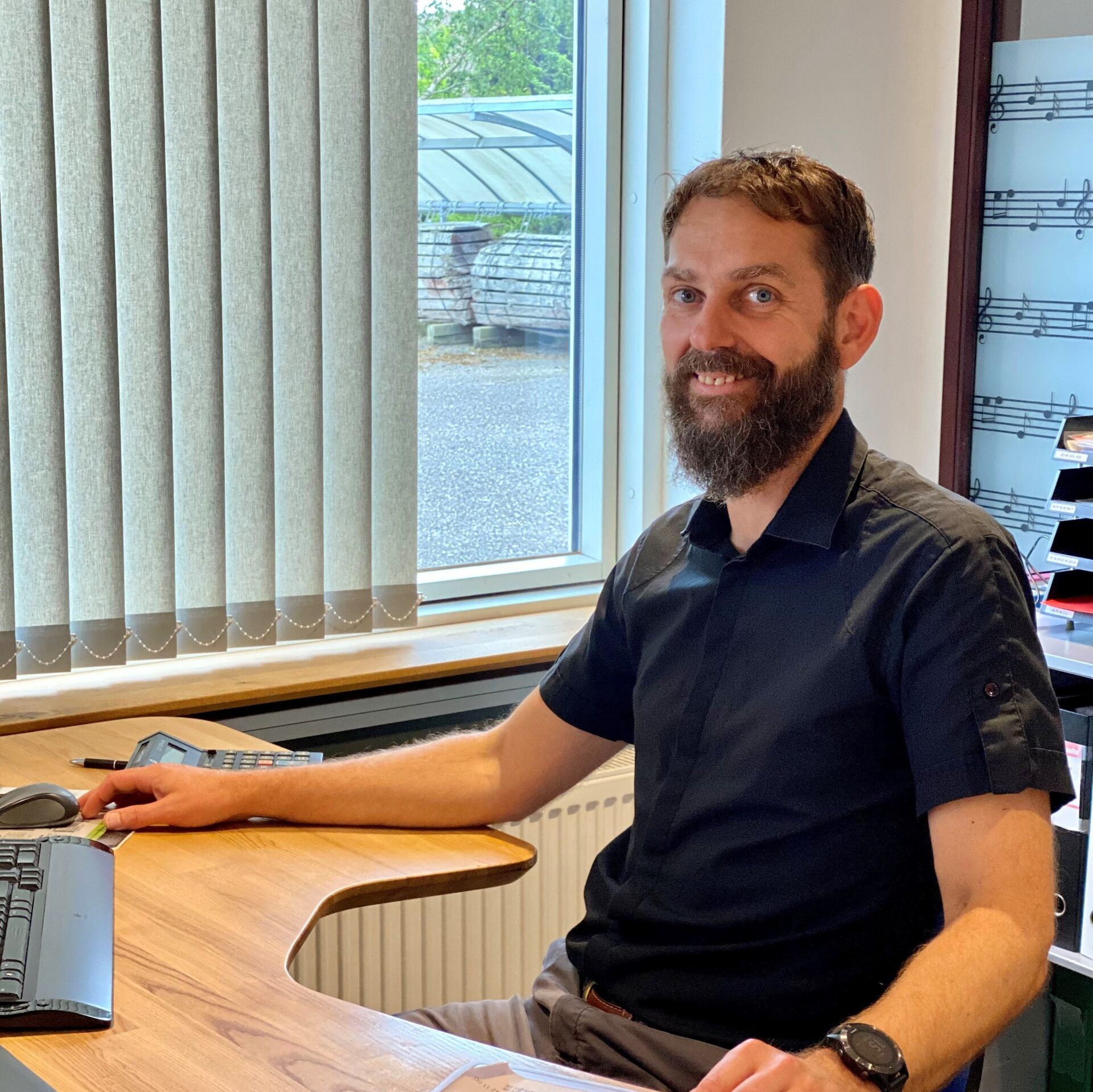 Aleks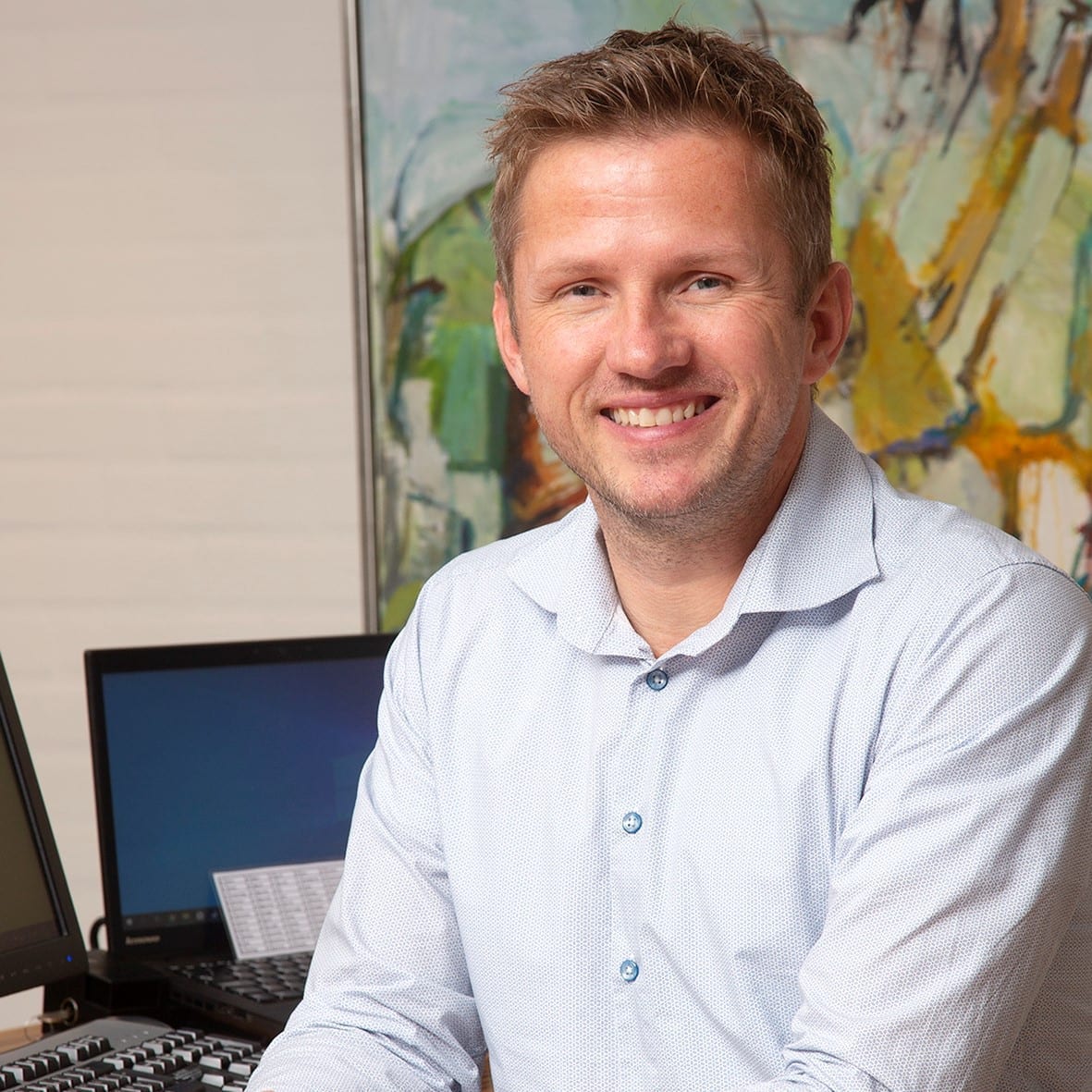 michael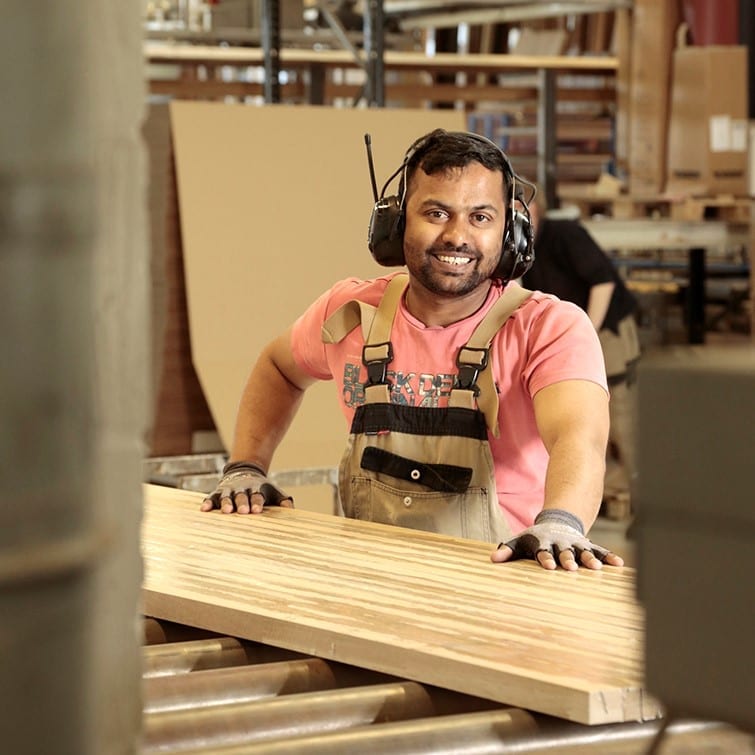 Siva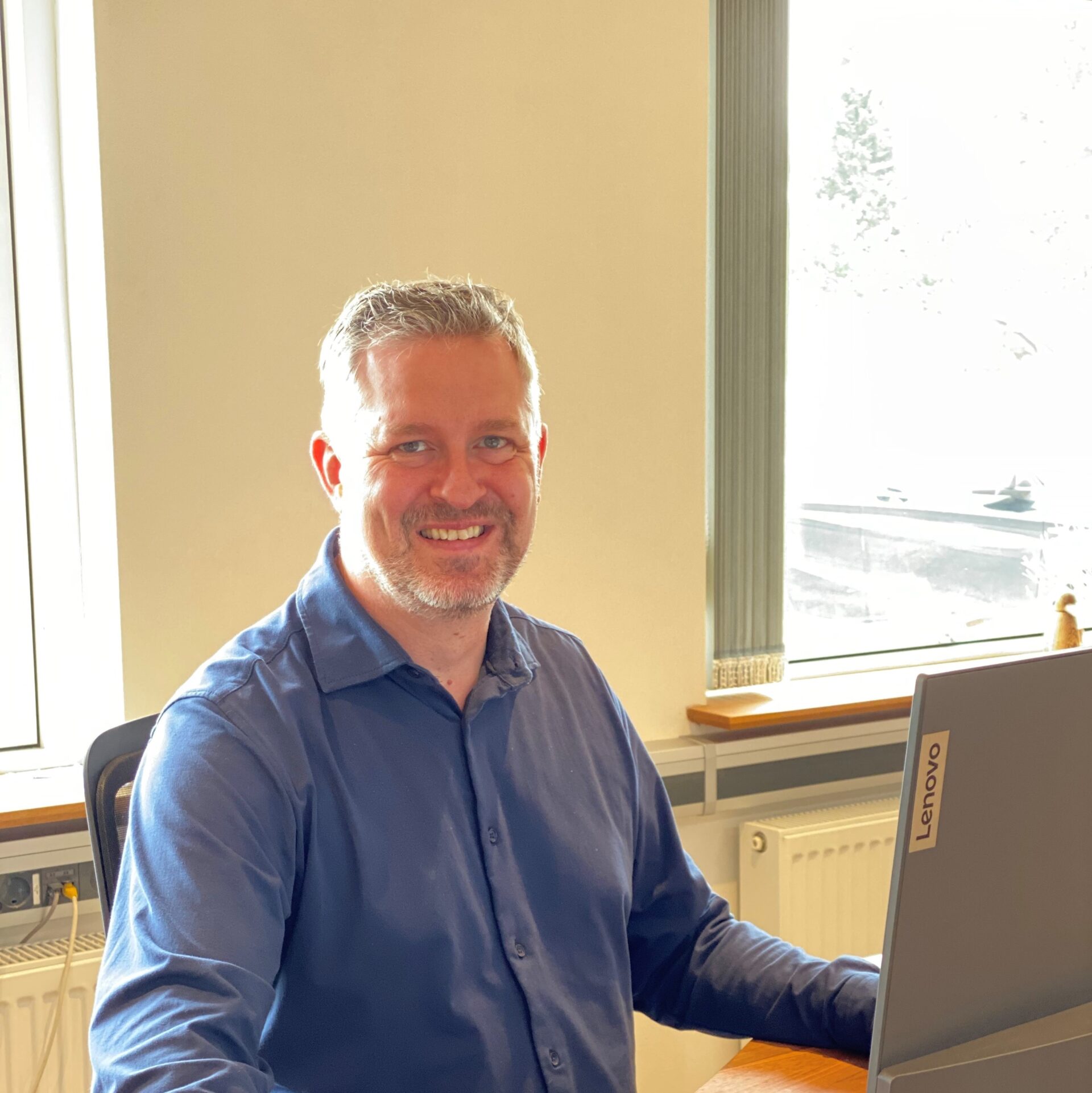 Erik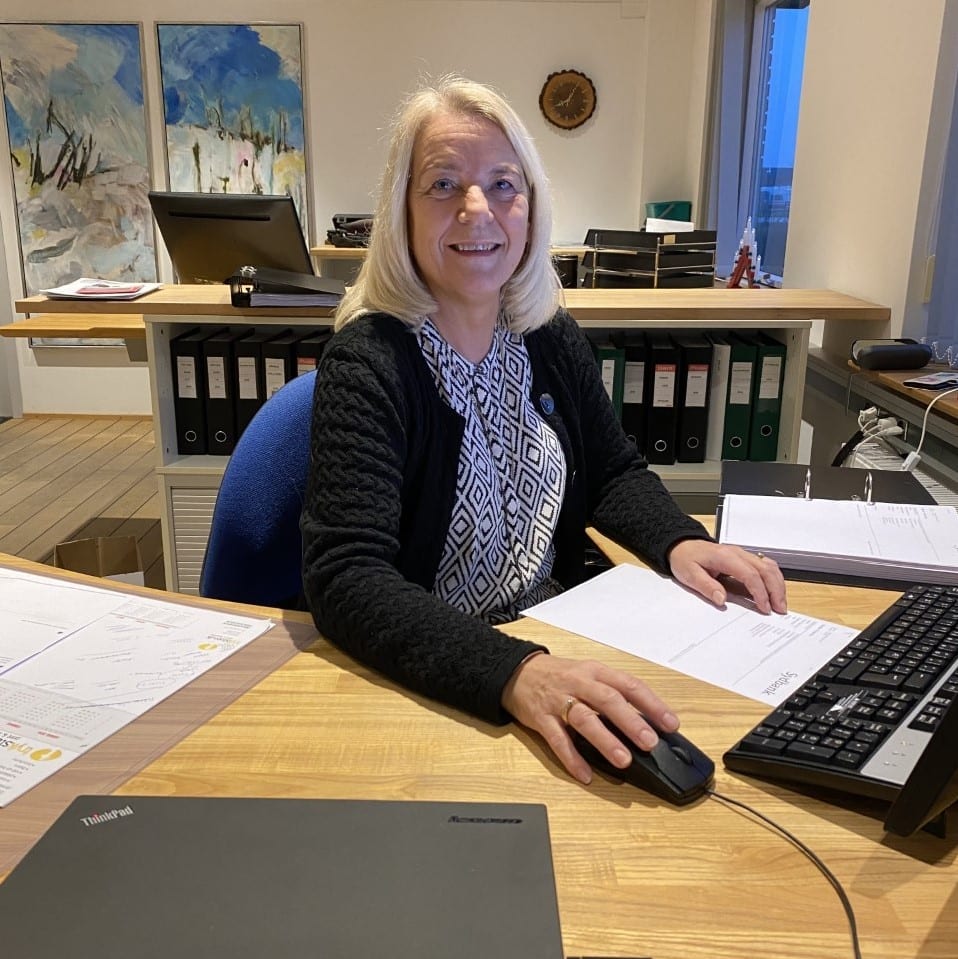 susanne
Herning Massivtræ A/S
Tel. +45 9712 1333
Fax +45 9712 3066
post@hmt.net
CVR nr. 2544 9363
Subscribe to our newsletter